We Help
Construction Leaders
Build High-Performance Organizations
Align your team • Develop your leaders • Grow your business
Building Leaders Across the Building Industry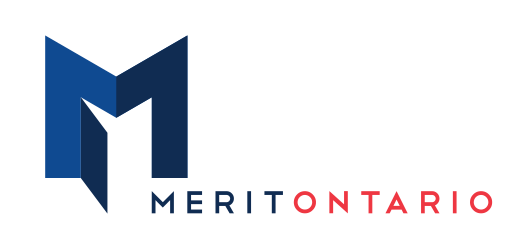 You're ready to take your construction organization to the next level.
You have some wins under your belt and bigger opportunities in your future.
But your team isn't ready...
"Leading through the pandemic has been beyond challenging. I was feeling lost, lacking confidence, uninspired and hopeless. But Sean helped me reframe the way I look at myself as a person, leader and mother. I have become happier, focused and more effective. I highly recommend Sean as a coach."
"I'm so glad I made the decision to work with Sean as I start to navigate this next chapter of my career. He has encouraged me to be patient with myself and has helped me realize that sustainable and impactful change can't happen overnight. It has been so nice to have a teammate during this process!"
"Sean has worked with me to help advance my career to the next level. He is very intuitive and has a great ability to see through the unimportant "noise" quickly, especially where I needed clarity in identifying the stumbling blocks. Sean creates a balance between coaching, mentoring and challenging that has helped me grow my leadership capability and credibility."
"Sean has the ability to see the bigger picture. He is more than career coaching, or strategic coaching, he is a "peace" coach. Working with Sean has encouraged me to look broadly at all aspects of my life. This has helped me define what success is and find my own steps to achieve that success and fulfillment."
"Working with Sean has allowed me to become a better leader, mentor and individual by identifying frustrations or triggers early on and working toward a compassionate and peaceful outcome. The insights gained are extremely valuable, personally and professionally."
You're working too hard to let poor leadership execution slow you down.
You deserve a partner who will help you build a high-performance construction organization your people will love to work for.
At Arrowhead, we help construction leaders like you align your team, develop your leaders, and build a high-performance organization.
Empower your leaders with clearer focus, higher confidence and sharper skills
Strengthen your leadership team's focus, alignment and accountability
Over 25 Years Helping Leaders Lead
When you work with Arrowhead, you work with a partner who knows the construction industry and is committed to your success.
SPECIAL VIDEO: Watch Arrowhead President Sean Reid discuss why coaching-based leadership development solutions for construction are more effective than traditional classroom-based leadership training.
For more Leadership Insights, visit our blog.
A Partner for Your Journey
Successful leaders consistently perform with clarity, confidence, and connection to their core values.
The problem is, despite all the books, podcasts and training programs out there, most growth-driven leaders don't have a clear plan and personalized support to fit their unique situation.
It can be overwhelming to take on the task of leadership alone. You deserve a partner you can work closely with on your journey because leadership should never be a solo effort. 
At Arrowhead, we offer 1-on-1 coaching fueled by over 25 years of leadership experience and certified coaching expertise. We'll help you pursue your vision with maximum clarity and confidence while remaining true to the people and principles that matter most to you.
Our coaching equips you in critical areas of leadership performance, including mindset and communication, operational planning and execution, and teamwork and relationships.
More than anything, when you work with Arrowhead you work with a partner who will stand by you every step of the way.
SPECIAL VIDEO: Watch as Arrowhead President and Head Coach Sean Reid shares the 3 essential qualities leaders must demonstrate to be effective in a crisis.
For more Leadership Insights, visit our blog!
What our clients are saying...
Arrowhead has contributed greatly to our overall strategic plan. The coaching and alignment has helped us become more effective as an organization.
Through his extensive knowledge and skills, my Arrowhead leadership coach helped me resolve leadership challenges, communication obstacles, and management issues. Every session I left with confidence and improvement not only as a project manager but also at personal level.
Building a high-performance construction organization starts here.